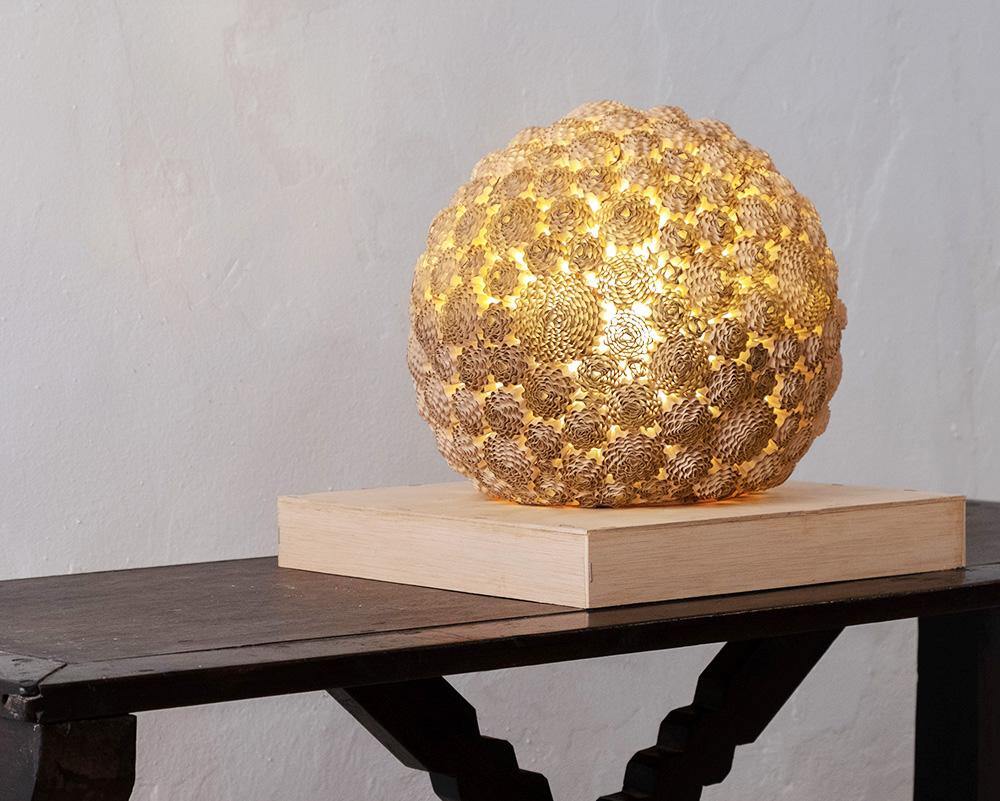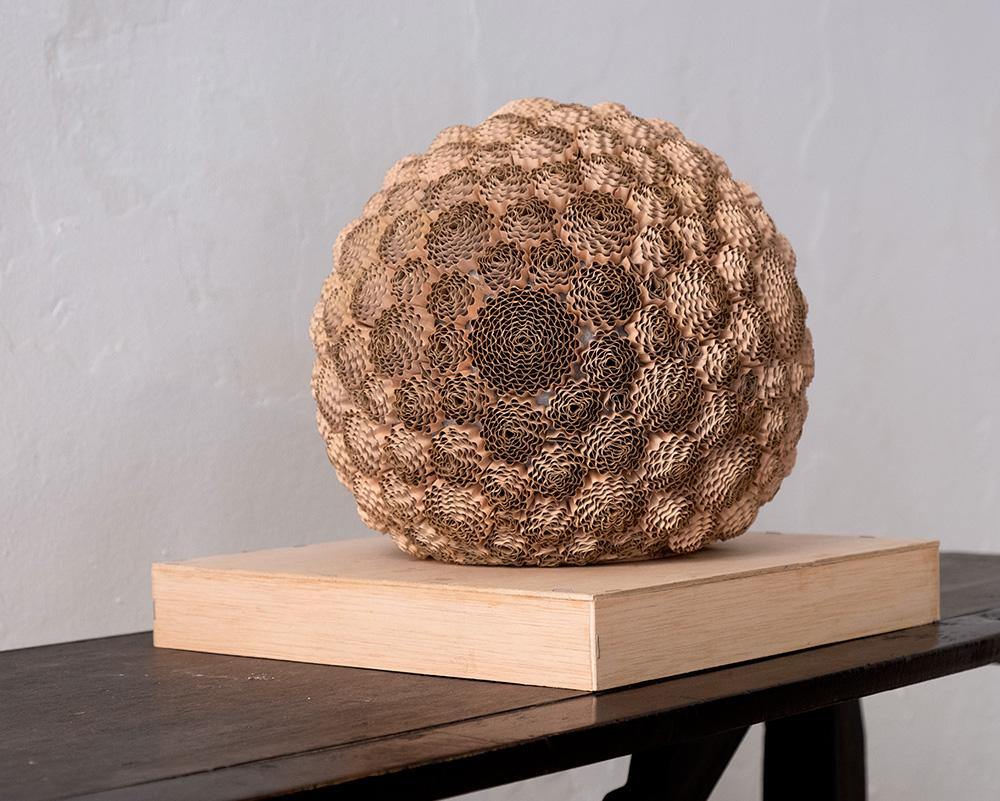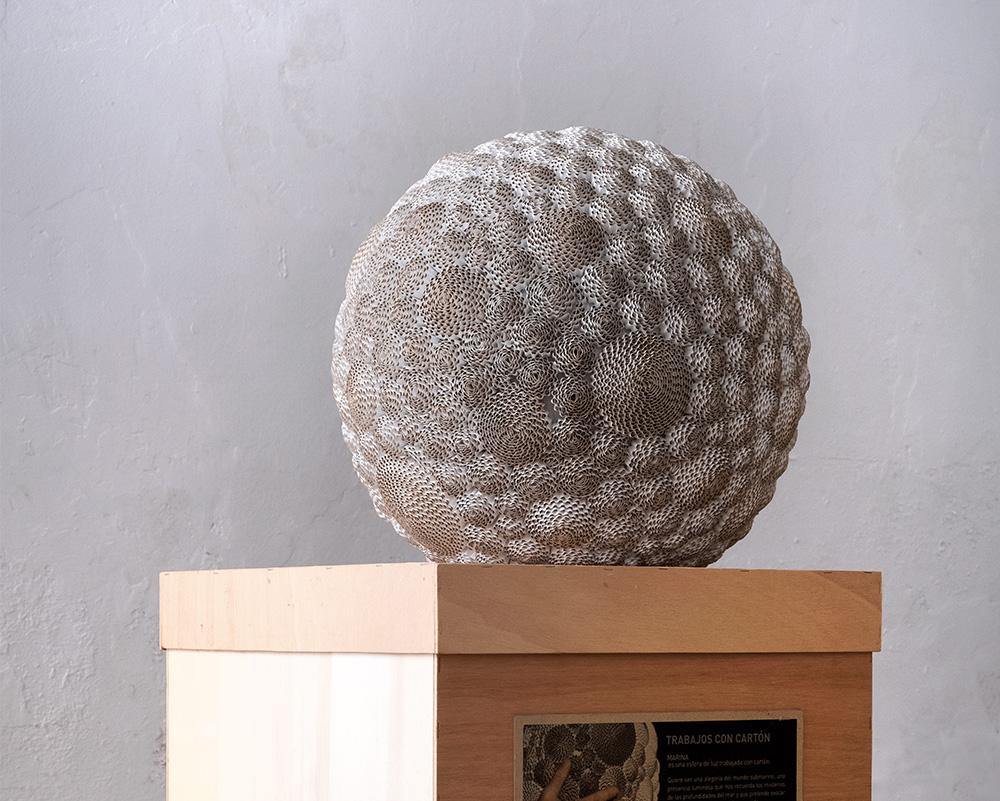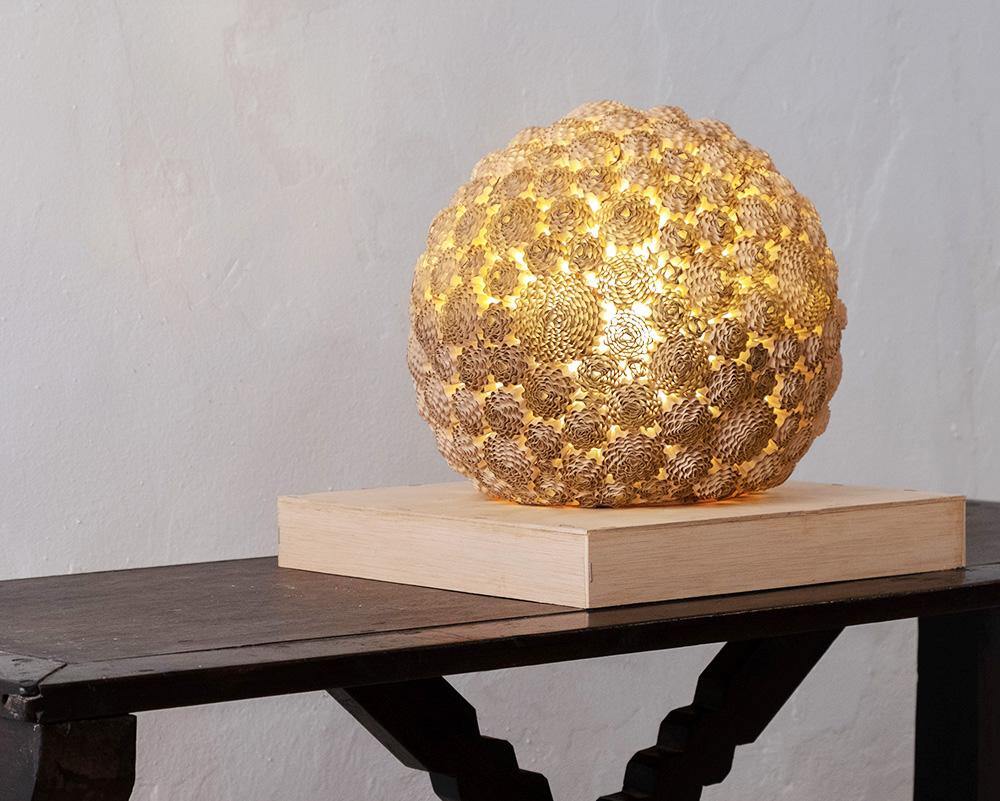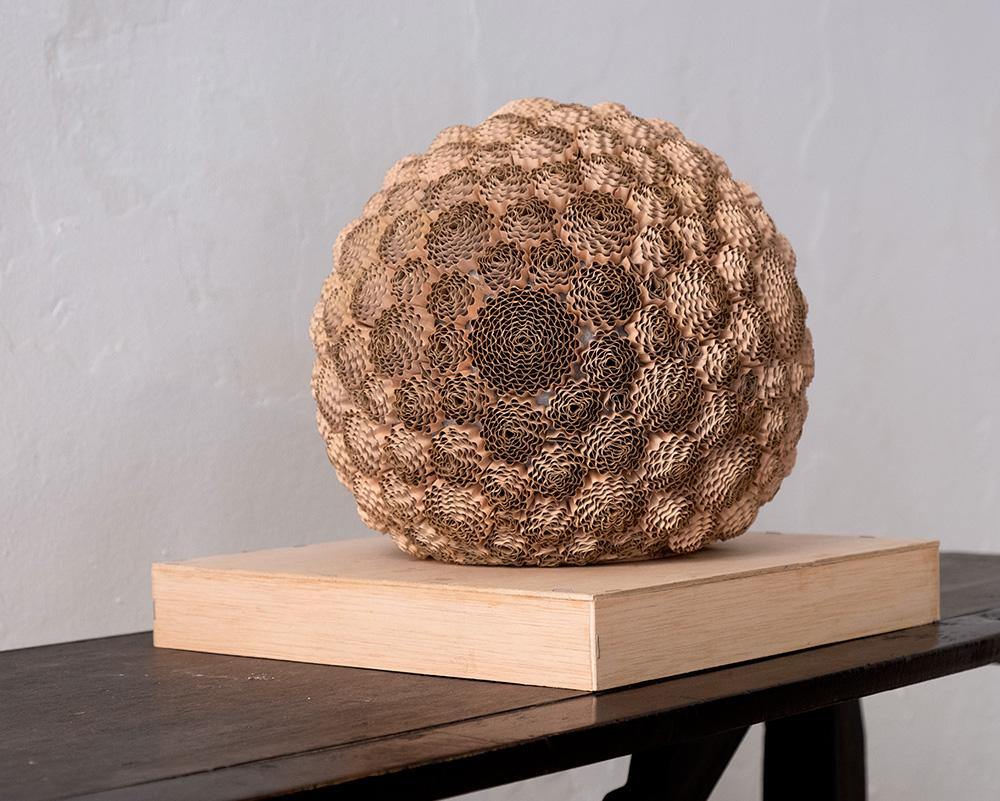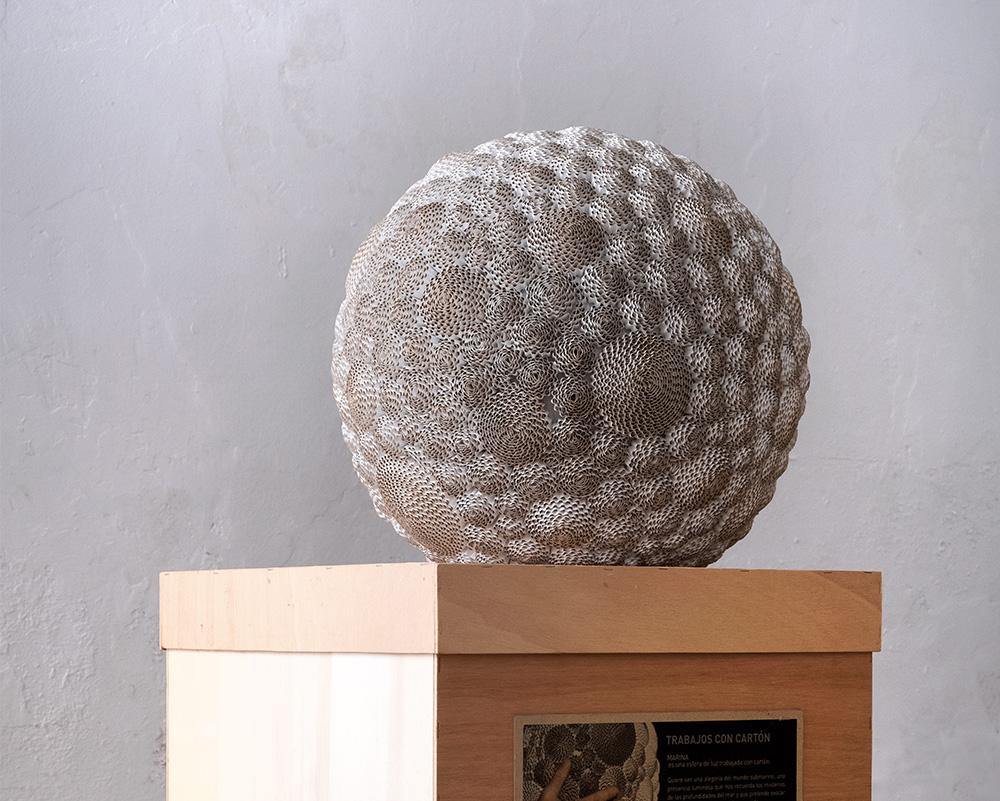 The sphere of light evokes the mysteries of the marine world, an allegory of the power and fragility of the sea. Made from volumetric cardboard spirals of different sizes and assembled together on a paper casing.

Electric system : E27 lamp holder, 4w led bulb (not included) 1.5m transparent cable with switch.

Delivery times: The delivery time varies between 10 and 15 business days for the 24 cm size and between 20 and 25 business days for the 40 cm size.
Observations: If you want a custom size of our sphere, please contact me through this page .
ⓘ Al ser un producto artesanal pueden haber pequeñas variaciones en el formato.