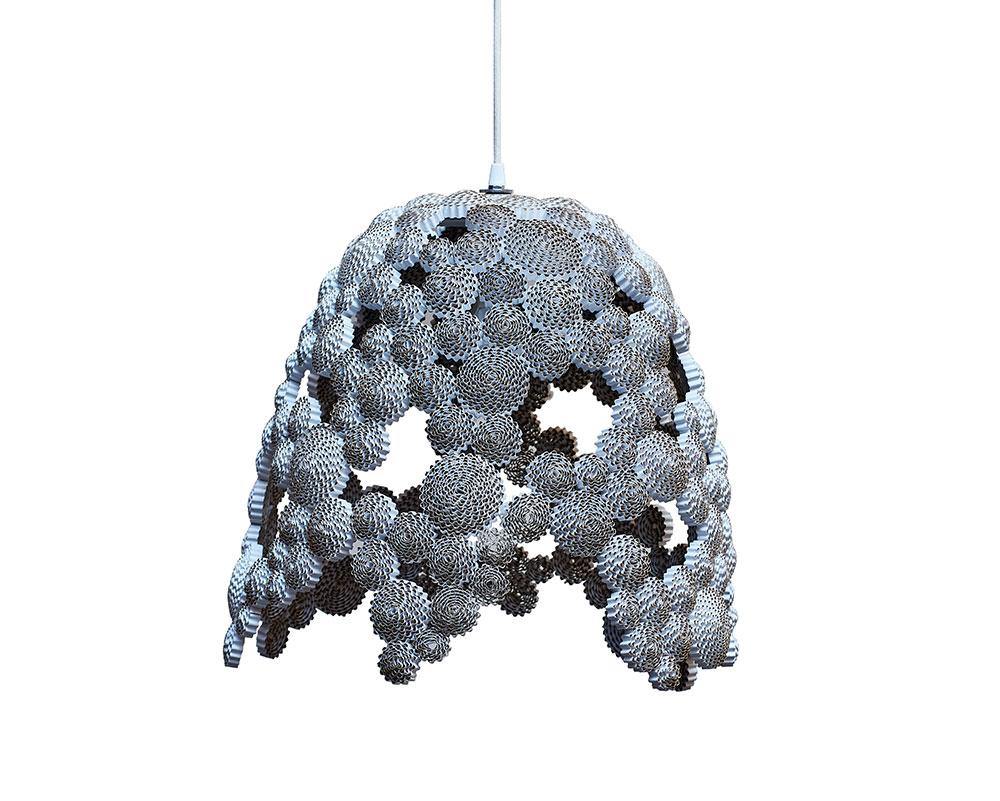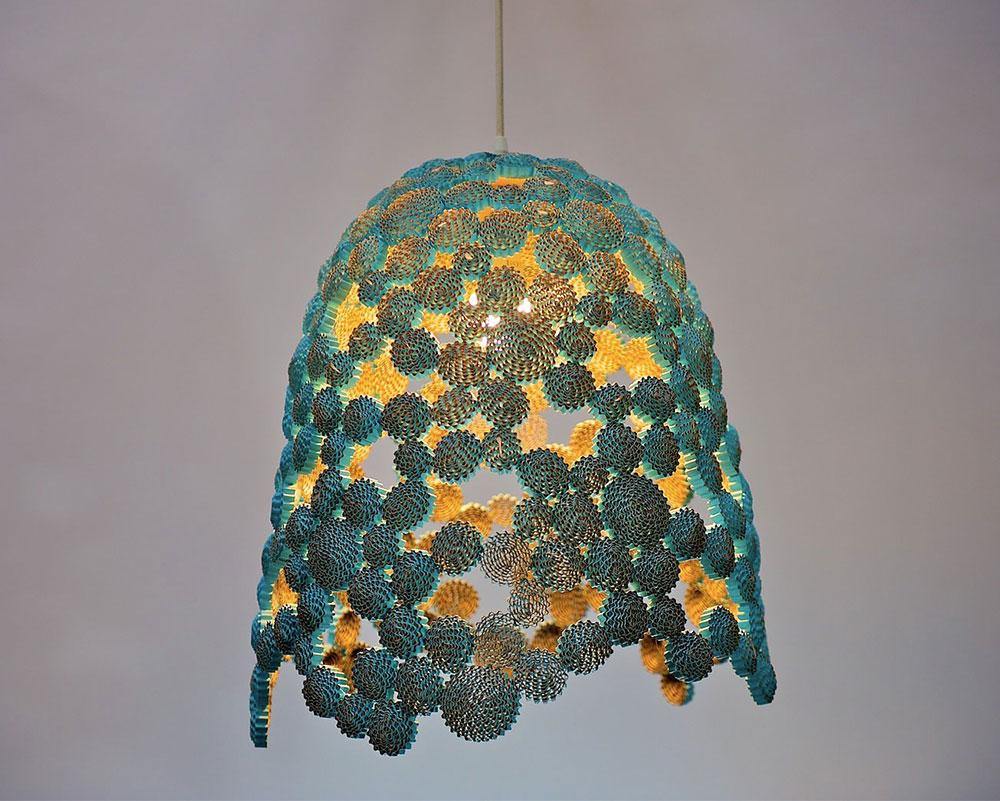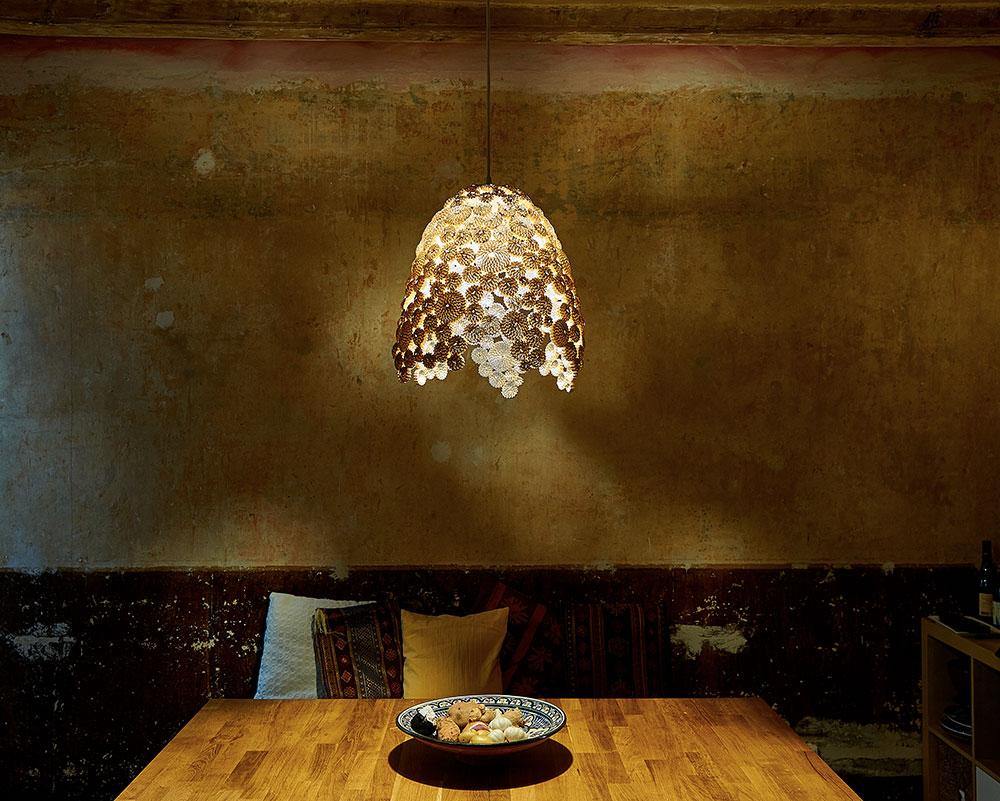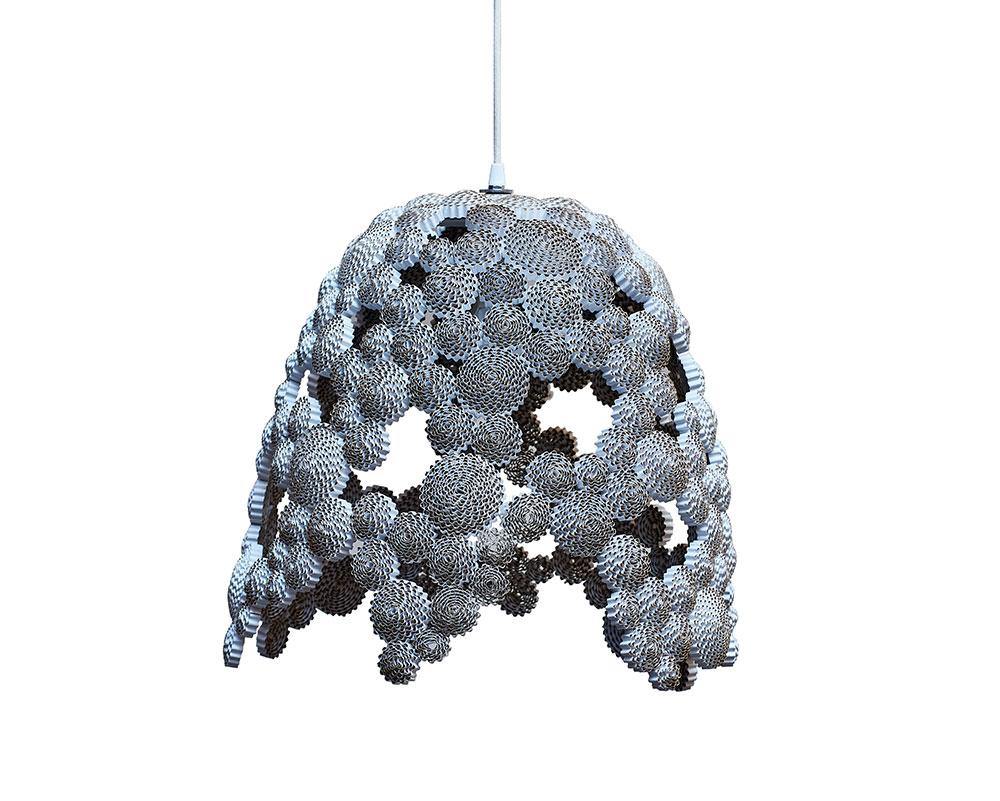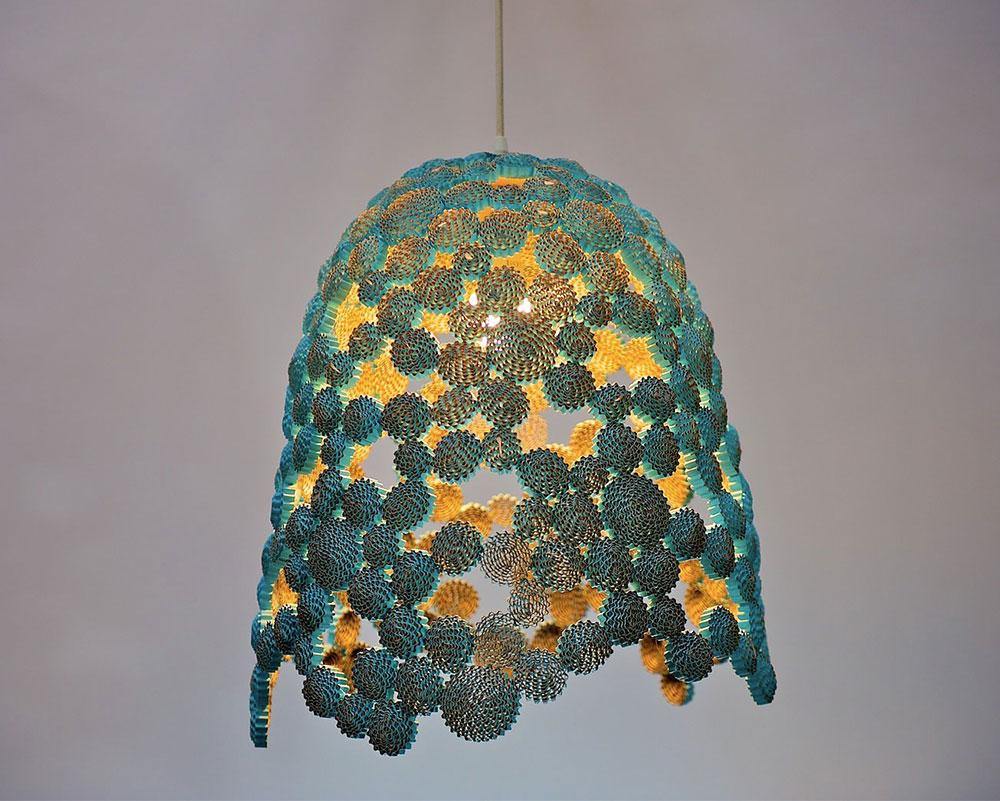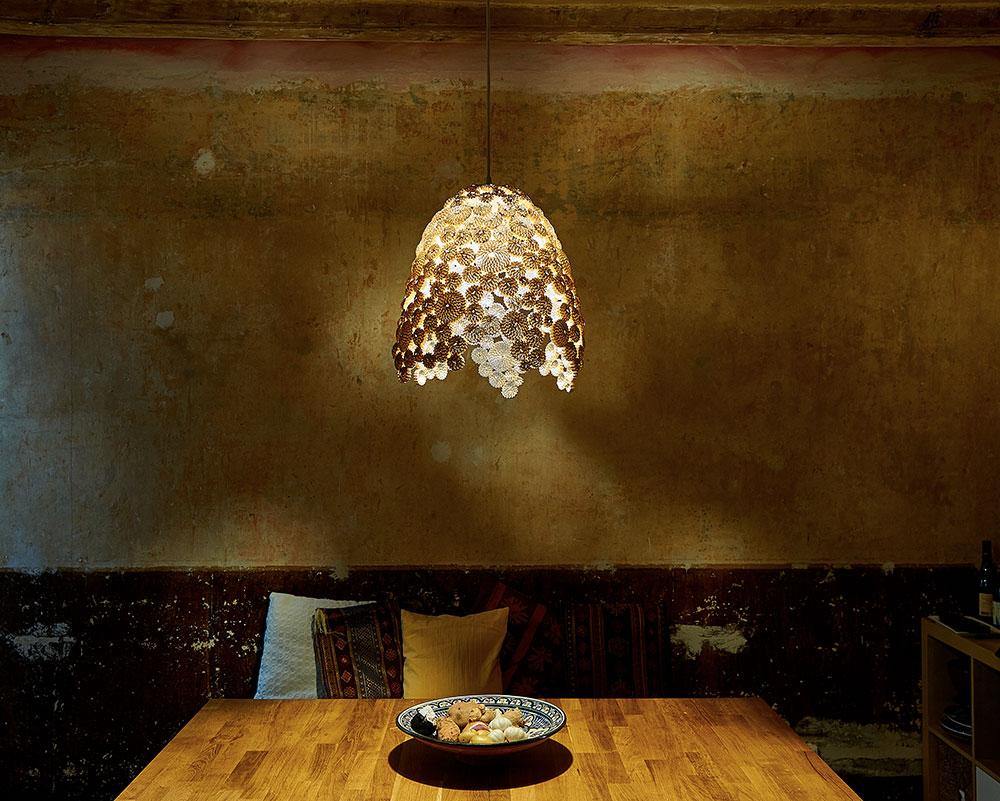 Marina-Bell is a ceiling lamp and is made with recycled cardboard fiber. It is built from volumetric corrugated cardboard spirals of different sizes assembled together. Each lamp is a unique piece in which the thoroughness of the work is appreciated and manages, both off and on, to surprise with its forceful and magical presence.
Electric system: E27 lamp holder, bulb LED (up to 9w) and 1.5 m of white cotton cable, white cable cover. The black version has 1.5 m of black cable and black cable cover.
Delivery times: MARINA Bell is made to order so the delivery time is 10 to 15 business days.
ⓘ Al ser un producto artesanal pueden haber pequeñas variaciones en el formato.